White Sox fans have had to endure quite a bit the last several months; most notably trading away what feels like the whole roster and being one of the bottom 3 teams in the MLB. While fans have high hopes for the future (and justifiably so considering the elite level prospect talent), let's remember some of the best to ever put on a Sox jersey. Each of the members in this theoretical 25-man all-time great roster warrants a "he's the best I've ever seen" from Hawk Harrelson. It was tough to narrow down the lineup to only 25 but here it goes:
C: Carlton Fisk
Fisk and AJ Pierzynski are really close here. The Hall of Famer edges AJ in team career OPS (.766 to.742), homers (214 to 118), and RBIs (762 to 460). Fisk won the AL Silver Slugger award three years with the White Sox.
1B: Frank Thomas
Thomas is one of the best all around hitters to ever play the game, and was elected to the Hall of Fame in 2014. He hit .307, 448 HR, and 1465 RBIs with the White Sox. The Big Hurt won the AL Silver Slugger award 4 times, and won back to back MVP awards from '93 to '94.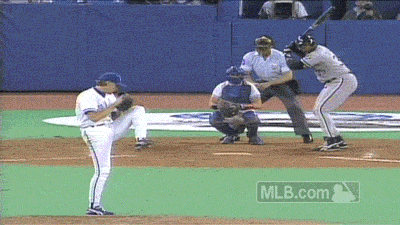 2B: Nellie Fox
Another HOFer, Nellie Fox is easily the top White Sox second basemen ever; although I sincerely hope Yoan Moncada one day overtakes this honor. Fox played in over 2,100 games for the White Sox, and still was a career .291 hitter. He played in 12 consecutive all-star games, and won MVP honors in 1959.
SS: Luke Appling
Appling had his number retired by the team in 1975 and was inducted to the Hall of Fame in 1964. He was a 7-time all star who had a career .399 OBP during his 20 seasons with the Sox.
3B: Robin Ventura
Robin was an excellent third basemen in his career; however, he probably will be remembered for two things: getting his ass beat by Nolan Ryan and being a garbage head coach. In his own right though, after 1254 games in a Sox uniform he hit .274, 171 HRs, and 741 RBIs.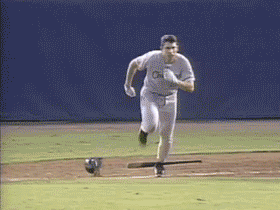 😦
OF: Magglio Ordonez
Mags played his first 8 seasons with the Sox hitting .307. 187 HRs, and 703 RBIs. He certainly is not considered one the best outfielders to play the game; however, he could flat out hit the ball when he was able to stay healthy.
OF: Minnie Minoso
Minoso had an OPS of .865 in his White Sox career, and won the Gold Glove award in '57. He had his number retired by the team in 1983.
OF: Jermaine Dye
One of my favorite Sox players ever, Dye won World Series MVP in 2005. His best year was in '06 when he batted .315 with 44 homers and 120 RBIs.

DH: Paul Konerko
You can't make an all-time White Sox team that doesn't have Paulie featured in it. Paulie was clutch when it mattered, and was the leader of the 2005 squad. Hawk got to do his famous "you can put it in the booaardd..yes!" 432 times courtesy of Konerko.

Bench:
AJ Pierzynski
Jim Thome
Joe Crede
Harold Baines
SP: Chris Sale (74-50 3.00 ERA)
SP: Mark Buehrle (161-119 3.83 ERA)
SP: Ed Walsh (195-125 1.81 ERA)
SP: Billy Pierce (186-152 3.19 ERA)
SP: Jose Quintana (50-54 3.51 ERA)


RP: Jon Garland (92-81 4.41 ERA)
RP: Bobby Thigpen (201 Saves 4.29 ERA)
RP: Red Faber (254-213 3.15 ERA)
RP: Jake Peavy (36-29 4.00 ERA)
RP: Jose Contreras (55-56 4.66 ERA)
RP: Freddy Garcia (55-31 4.33 ERA)
CL: Bobby Jenks (173 Saves 3.40 ERA)